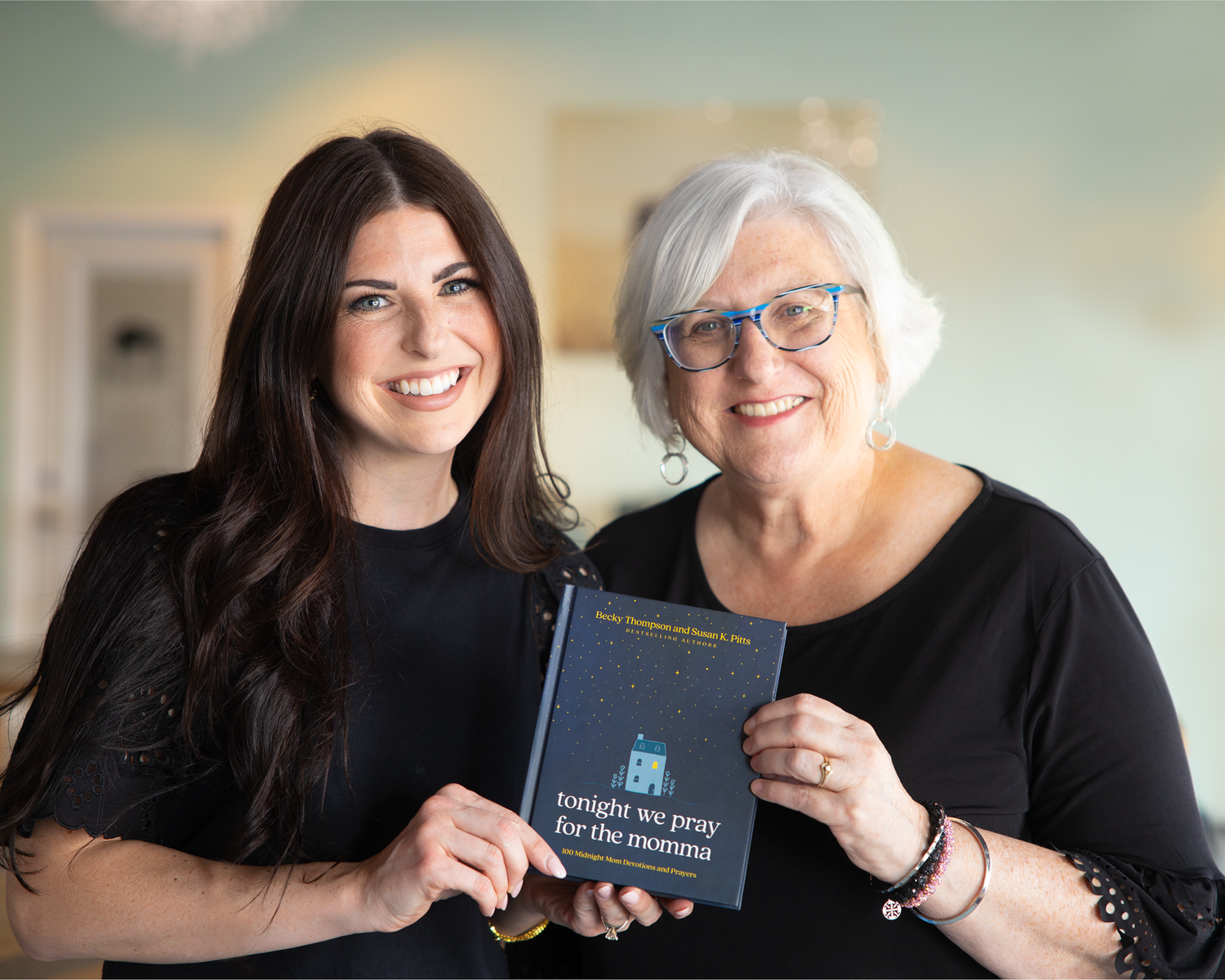 WE ARE SO HAPPY YOU'RE HERE
We are a momma (Susan) and daughter (Becky) team who believe in the power of prayer!

We also know that the midnight mom needs hope. After all, midnight isn't just a time on the clock. It can represent all of the hidden and heavy places in a momma's heart. That's why we are dedicated to creating resources to help you through all of your midnight moments.
We have created a community of over 2,000,000 (yes! two million!) Praying Mommas on Facebook. We'd love to have you come join us.
Come Join Us